100% Donor-Funded
Arts Education
600+ Scholar-artists
each year
50/50 Chicago wards represented
Fueling Artistic Opportunities
As we remove the financial barriers, ChiArts continues to be the only pre-professional arts high school in the United States that actively recruits novice level students. Over 65% of students begin as novices, more than 40% of ChiArts students come from low-income families, and every student graduates as a scholar-artist with more than 2,500 hours of tuition-free pre-professional arts training from one of ChiArts' five arts conservatories.
Encouraging Holistic Growth
At ChiArts, arts and academics share a space. ChiArts scholar-artists participate in an invigorating daily schedule which includes five hours of CPS-provided academics, three hours of Foundation-funded arts education, and one to four hours of practice or rehearsal per day.
8AM-1PM: CPS-PROVIDED ACADEMICS
2PM-5PM: DONOR-FUNDED ARTS EDUCATION
Support During and Beyond High School
Post Secondary Success
Alumni have gone to prestigious colleges like Dartmouth, Yale, Columbia New York, and many more. They are working as artists across the country at leading organizations like Netflix and NBC. Some have returned to ChiArts to teach, while others have pursued professional careers outside the arts. With 11 graduating classes, ChiArts has built an impressive community of artists, scientists, educators, entrepreneurs, and change-makers!
Alumni Support
Each ChiArts graduating class is an inspiration to the next. The ChiArts Alumni Network supports alumni professional growth while also continuing to build a community for meaningful alumni connection with the ChiArts family at large. We encourage alumni voices to guide our work. Through alumni insight and collaboration, we create programs aligned with the current alumni community's needs, interests, and values.
'16
Nia Lyons
Post-Secondary

Dance Theatre of Harlem

Currently

Company Artist at Collage Dance Collective, Memphis, Tennessee
'18
Moises Salazar
Post-Secondary

School of the Art Institute of Chicago

Currently

Art exhibited nationally and internationally
'13
Kyrie Courter
Post-Secondary

Roosevelt University's Chicago College of Performing Arts (CCPA)

Currently

NYC-based Actor in Broadway's Sweeney Todd
'20
Gillian Koptik
Post-Secondary

University of Missouri-Columbia, Journalism '24

Currently

Digital Producer for VOX Magazine & KBIA Newscast Anchor
'16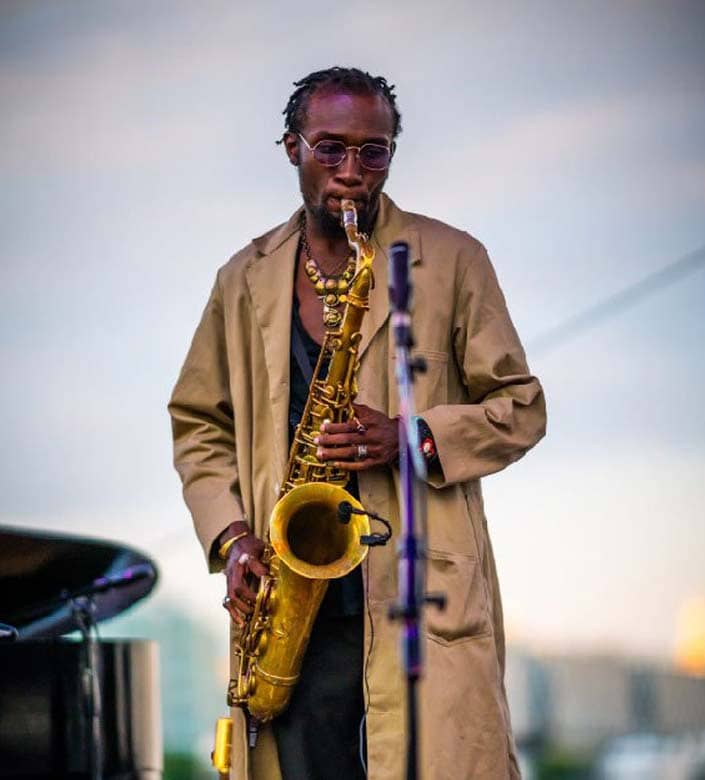 Isaiah Collier
Post-Secondary

Brubeck Institute Fellowship

Currently

Grammy Nominated Saxophonist